Yulong have purchased a significant share in exciting colt Alabama Express (Redoute's Choice), with the unbeaten 2-year-old and Group 1 WFA-winning 3-year-old set to join the Victorian farm's progressive stallion roster upon his retirement.
The acquisition was made following his brave win in the Group 1 CF Orr Stakes last Saturday, and the talented colt lines up in the Group 1 Australian Guineas this Saturday in Rupert Legh's navy and gold silks – the same familiar silks that Yulong's foundation stallion Grunt wore when victorious in the same race two years ago.
"Investing in a colt the quality of Alabama Express highlights the commitment of Mr Zhang to develop the strength of the Yulong stallion roster and the Melbourne breeding industry," said Sam Fairgray, Yulong's Chief Operating Officer.
The combination of two Australian stallion breedshapers in the sireline of Alabama Express excited Fairgray.
"Redoute's Choice is an Australian phenomenon, he is peerless in his achievements at stud and continues to build his legacy through exceptional sons and daughters. We couldn't be more delighted to secure a Group 1 WFA-winning son, who is built in the mould of his Champion sire."
"Alabama Express is out of an Encosta de Lago mare, the same cross as exceptional sire Beneteau," Fairgray said. "This Australian sire-power is complemented by his quality international female family which should suit the local broodmare population."
Trained by Mike Moroney, Alabama Express faced some of the best horses in the country under a tough run at Caulfield and became the first 3-year-old since All Too Hard in 2013 to win the CF Orr Stakes, also following in the footsteps of his sire Redoute's Choice.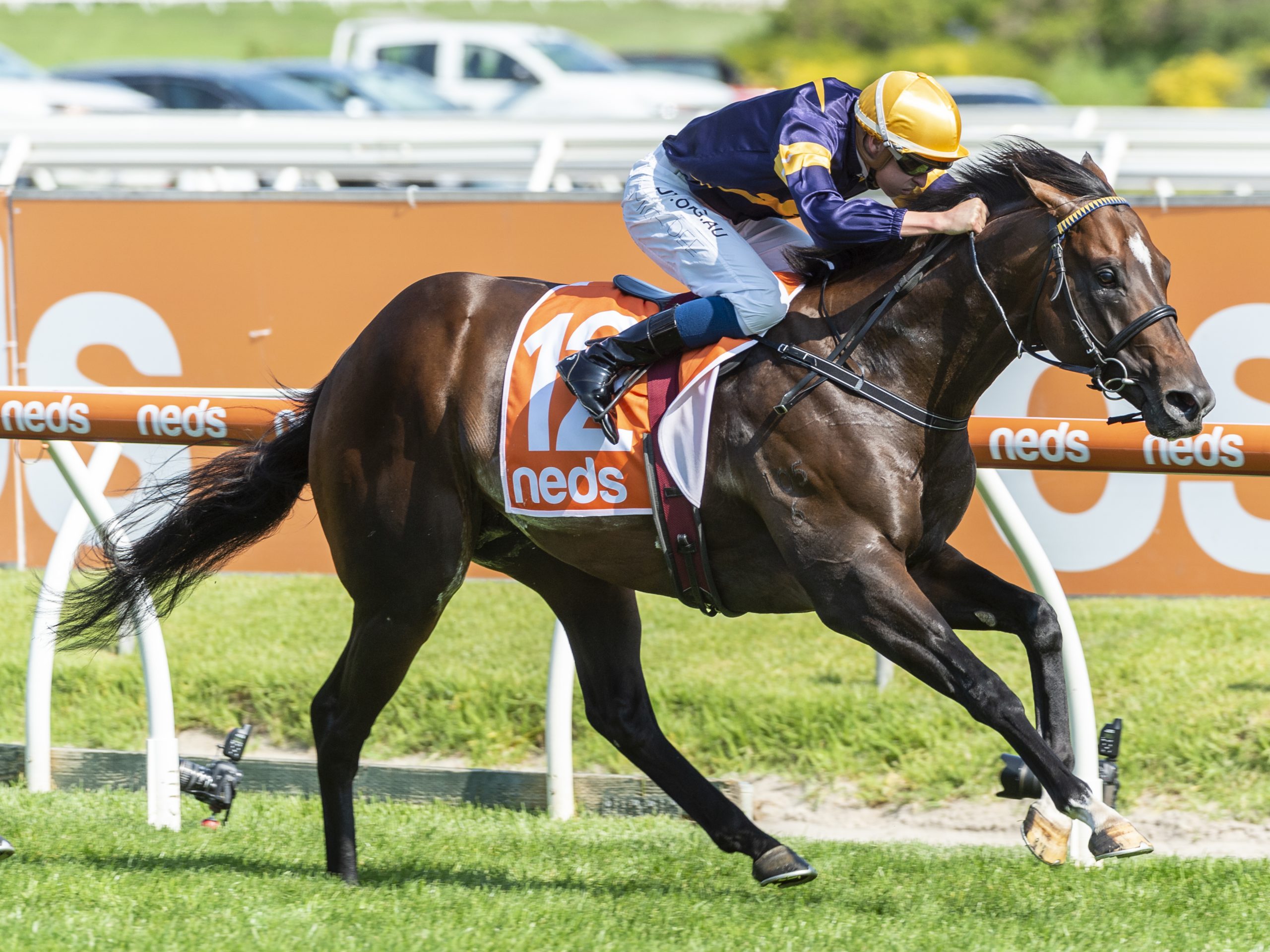 "He had the toughest run in the race and still won," said trainer Mike Moroney. "When I saw he couldn't get in, I thought it was game over, but it just shows you how good this horse is."
"His father [Redoute's Choice] won this race and he's more like dad than any other horse I've seen."
"If you can replicate even half of what his dad has done, he's going to be a successful sire."
Alabama Express was bred by GSA Bloodstock and purchased at the Inglis Easter Sale from Arrowfield Stud for $280,000, with Paul Moroney making comment of how he showed natural aptitude, speed and good temperament right from the very start.
"He was just a cracking athlete and he had a lot of quality, with a great mind," commented Paul Moroney who purchased the colt as a yearling. "He had a lot of his dad, Redoute's Choice, about him. He was a great moving horse and to me, he was a standout on class."
"He's obviously taken that quality of his looks across to the racetrack and he's proven himself as a high-quality racehorse. He's got all the hallmarks of making a great stallion prospect – he's a Group 1 winner, he's athletic, he's a standout on type and he's got a lot of his dad about him.
"We've always thought that he was a miler, so I'm excited to see him step up to that distance this weekend. We thought that from the day we bought him as a yearling."