Four properties have been purchased in Victoria, Australia and are in the process of a state-of-the-art redevelopment.
Based near Nagambie, birthplace of legendary Australian galloper Black Caviar, Yulong Stud was purchased in February 2018 and was formerly known as Limerick Lane.
The 450-acre property has a rich equestrian history; latterly as a reputable broodmare farm for its previous owner, racing identity Gerry Ryan, as well as being the original location for Avenel Horse Trials, a former Olympic qualifier in the sport of Eventing. Nowadays, the stud acts as the main base for Yulong's global operations.
The jewel in the crown is the world-class stallion complex, with its towering spire reminiscent of those seen on Kentucky's bluegrass. The two modern barns are capable of housing up to 14 stallions, with facilities extending to a horse walker, lunge ring and purpose-built serving barn and preparation area.
Extensive development since the stud's purchase has also seen the addition of a state-of-the-art yearling preparation facility, with over 200 stables, three 12-bay horse walkers, designated veterinary boxes and turnout yards.
Hillside, Riverview & Chatsworth Park
In summer 2018, Yulong purchased Hillside, former base of Mike Becker's Independent Stallion Station. The 210-acre plot became home to Yulong's growing broodmare band and acts as the main foaling unit and veterinary facility.
In May 2021, Riverview was purchased providing a further 270 acres of fertile grazing land for mares and foals adjacent to Hillside.
The largest of the three broodmare farms is the famed Chatsworth Park. Steeped in racing history, the parkland counts prominent VRC Chairman L.K.S Mackinnon as a one-time owner, with Melbourne Cup winners Tarcoola and Malvolio both born, raised, retired and buried within its 2450 acres. The rolling pastures are now home to some of Australia's most prolific broodmares and race fillies, whilst development is underway to provided further foaling and hospital facilities in the coming years.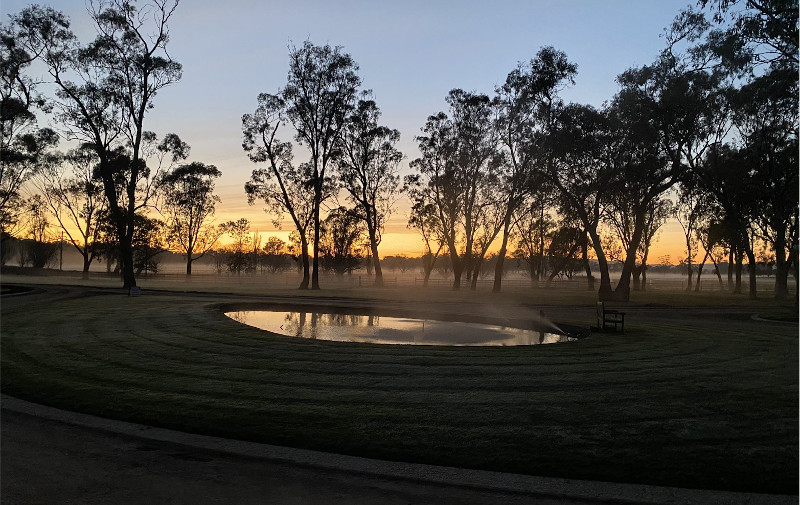 Yulong Park forms the base for the company's racehorse agistment, with 170 acres located at Bayles. The farm's close proximity to Melbourne's main training centres provides the perfect location for rest and rehabilitation of Yulong-owned horses in training.