Highly respected stud manager Marcus Corban has been appointed to a Special Projects role with burgeoning Victorian-based stud and racing operation Yulong. Formally the General Manager of Cambridge Stud for over three decades, Corban will be taking up the position next month and will split his time between Australia and New Zealand.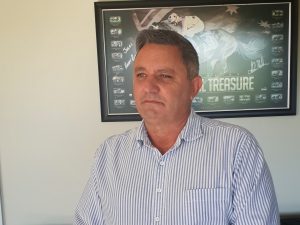 "It's incredibly exciting to be joining such a dynamic organisation who are growing rapidly in a strong Australian market," said Corban. "Yulong have invested significantly in both infrastructure and bloodstock to become a major player in the Victorian industry. They've also developed a great team of people, with Sam [Fairgray] and Luke [Wilkinson] leading the way."
Corban said his role would be focused on Yulong's continued growth and development, working closely with owner Mr Zhang and Sam Fairgray.
"Yulong have grown rapidly with significant investment, the focus is now on ensuring the strategy is in place to take the business and brand to the next level. It's an exciting challenge that I look forward to working with the team on."
Corban is no stranger to farm development projects, having worked closely with Sir Patrick Hogan on the growth of Cambridge Stud to become New Zealand's most famous and successful thoroughbred stud. He also was involved in the more recent farm developments after the change in Cambridge Stud's ownership.
A chance to work closely with Yulong, a strong emerging business in the Victorian breeding and racing industry, was an opportunity Corban was delighted to get involved with.
"There's such a buzz around the Australian industry and the investment in Victoria by companies like Yulong has seen it emerge as a strong breeding frontier in recent years," said Corban. "Although all businesses are having their challenges at the moment, the fundamentals underpinning the industry are very strong and it really is the place to be."
Corban will begin his role with Yulong next month.