In today's Q & A, we feature a quick-fire round with Harry King, nominations and sales at Yulong Investments.
Favourite moment – racing, sales, or breeding-related – for the 2022/23 season?
Harry King: My older brother, Benji, training his first winner and, in turn, the first winning experience for me as an owner. Glenamaddy is a homebred mare that was a project horse for him. It's a very special ownership group, and there's myself, two siblings, Dad and some great family friends, so it gives us all a reason to keep in contact via WhatsApp on a weekly basis.
Which sire do you consider a value sire? Fee <$50k and not a first-season sire.
HK: There are many, including our own, on the Yulong roster; however, as a racing enthusiast, I've become quite the fan of Kermadec and how his progeny perform.
Bred by Wentwood Grange, he's a proven sire with impressive statistics. He's left a Toorak winner Oaks winner and is the sire of our recently acquired four-time Group 1-winning Yulong race mare, Montefilia.
What young sire (less than three crops) do you think will one day be Champion Sire?
HK: I believe we will see a lot of Japanese sire power leading the Champion Sires' list in years to come. This year alone, we've seen a stallion like Satono Aladdin leave stock featuring and winning major 2- and 3-year-old prizemoney races on both sides of the ditch.
Which yearling purchase in 2023 are you most excited about?
HK: At the Magic Millions Gold Coast Yearling Sale, we offered a Written Tycoon filly out of a Snitzel mare named Talented, purchased by Ciaron Maher and Group 1 Bloodstock (FBAA). The reason I like her so much is that she was a little busy during the on-farm parades leading into the sale. However, once the penny dropped and she arrived at the complex, she took it all in her stride and didn't put a foot wrong, particularly as she was incredibly popular.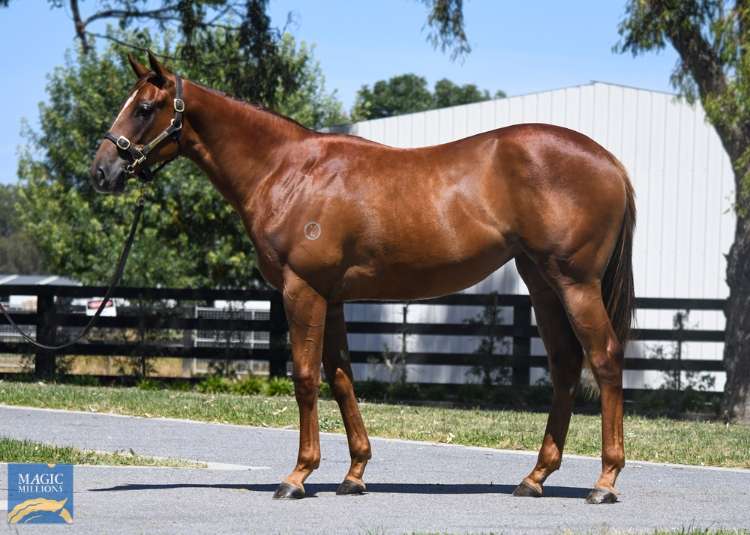 What, if any, is your greatest current-industry concern?
HK: My biggest industry concern is the internal negativity surrounding racing and breeding from our own industry participants and media outlets. Whether it's directed at prizemoney allocation, track curators, jockeys/trainers or stud farms/breeders, together, we need to have more constructive, positive conversations to better the industry. We don't want to turn into a generic sports show where people complain about the referees for one hour without celebrating the fantastic match that actually took place.
Australia's Thoroughbred industry is in an incredibly unique and powerful position compared to other jurisdictions worldwide. We have elite racing and breeding products, healthy buying benches, talented horsemen and women, world-class racing/breeding operations, and mouth-watering prizemoney. It's mind-blowing anyone would want to add to the external negativity, deterring investors and fans from being a part of what is a great industry with world-class people involved in it.
Name an emerging human talent in the industry and say why.
HK: Ryan Stacey from Lindsay Park Racing. While only taking up a full-time role within the industry in his early/mid-twenties, Ryan is well-versed in every single aspect of the industry.
A graduate of the Irish National Stud course, Ryan is a humble/quiet achiever who has worked for leading consigners, stud farms, and racing stables and has tasted his own success in breeding and pin-hooking (with Brooke Hawthorne). When he's not following the racing replays and form like a hawk, he's working hard, self-educating, and asking plenty of questions.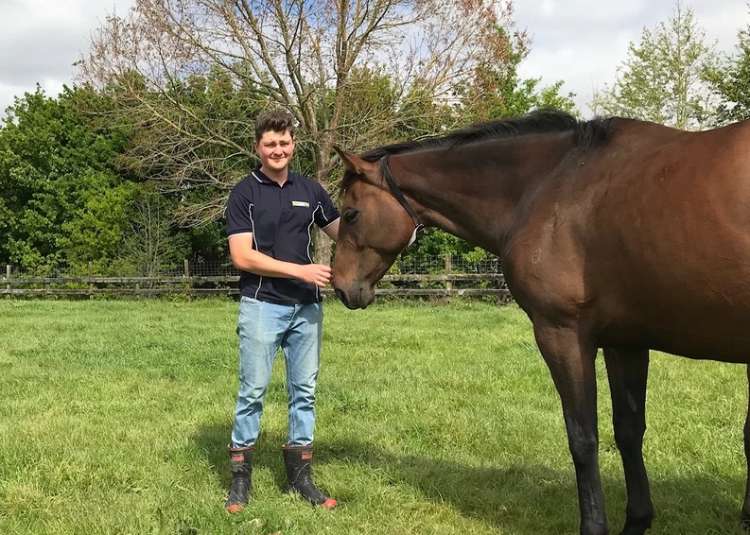 If you had $10 million to invest in an industry initiative, what would it be and why?
HK: I would divide the $10 million between the five major racing states for an under-35 race series. To be eligible, your horse must be owned or leased out by at least 80 per cent of the ownership group being under 35.
To support breeders and consigners within the middle-lower market while keeping initial purchase costs down, I would suggest a maximum spend of $100,000 for each horse purchased for the series.
The proposal includes five individual bonuses in selected races throughout the season worth $200,000 to be divided up for the first five nominated horses home (similar to other bonus schemes). This will provide consistent returns to the majority of ownership groups. Additionally, having these lead-up bonus races offers a total of 30 individual racedays in a season that will captivate an audience of people under the age of 35.
To conclude each state's series, there would be a grand final race worth $1,000,000 for those under 35-owned horses only. I'd imagine it taking place on a major carnival day with various distances per state supporting sprinters and stayers.
The under-35 is the demographic that everyone is looking to be in touch with. I agree that popular bands or DJs at the end of racedays help to sell tickets, but it doesn't translate to long-term interest and investment in our industry.
Here is the opportunity to capture a younger ownership group and long-term investment into our industry.